Hydrauliek bij Geeve Hydraulics
Wij, Geeve Hydraulics, vieren bijna ons 25-jarige bestaan: in 1996 openden wij onze deuren voor het publiek. Zoals onze naam doet vermoeden zijn wij een technische groothandel, gespecialiseerd in hydrauliekslangen en andere componenten. Ons assortiment bestaat uit ruim 30 000 artikelen van hoogwaardige merken zoals Parker. We hebben alles wat met hydrauliek te maken heeft: slangklemmen, slanghaspels, snelkoppelingen en nog veel meer. Daarnaast bieden we ook nog tal van oplossingen in de pneumatiek aan. Denk aan kogelkranen, ventielen en lineaire geleidingen. Speciale wensen? Vraag het ons. Wij kunnen ook zelf enkele onderdelen produceren, honderden klanten zijn u al voor gegaan!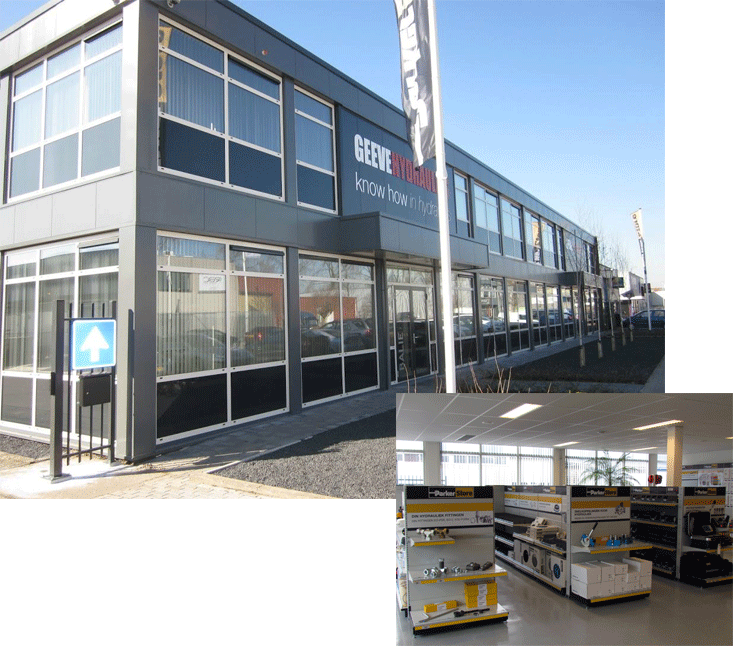 Op zoek naar Parker onderdelen?
Al onze onderdelen kunt u via de website bestellen. Bekijkt u de onderdelen liever in het echt? Dat kan natuurlijk ook. In onze thuisbasis te Rotterdam hebben wij een zogenaamde ParkerStore, waar u tal van onderdelen kan bekijken voordat u ze aanschaft. Geen ruimte voor gereedschap of is de aanschaf te duur? Ook biedt de ParkerStore OnSite een aangepaste mobiele werkruimte met alles wat u nodig hebt. Wij leveren de technologie, apparatuur en inventaris die u nodig hebt op locatie. Kapotte slang? Bel dan onze ParkerStore Hose Doctor, 24 uur per dag en 7 dagen per week beschikbaar.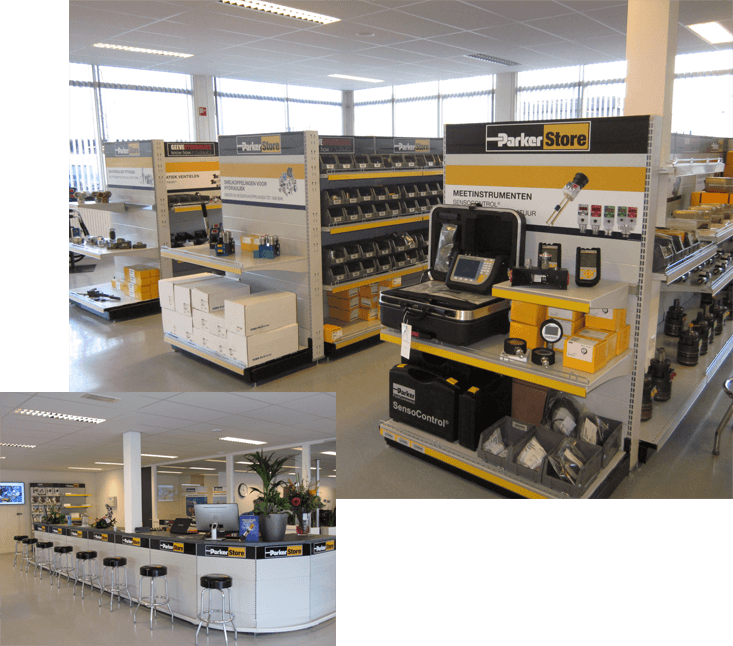 Professionele service
Alle medewerkers beschikken over jarenlange ervaring met hydraulische componenten en zijn in staat om u een passend antwoord en een betrouwbare oplossing te bieden – of dus zelf te maken, indien mogelijk. We streven naar een langetermijnsamenwerking met klanten en leveranciers en we zijn bereid om te doen wat nodig is om de relatie uit te breiden. Ons technische team staat voor u klaar, Bel ons op +31 10 479 15 11, hier zijn wij 24 uur per dag bereikbaar. Mailt u liever? Stuur uw vraag naar info@geeve.com en we antwoorden zo spoedig mogelijk.