Triple-Lok®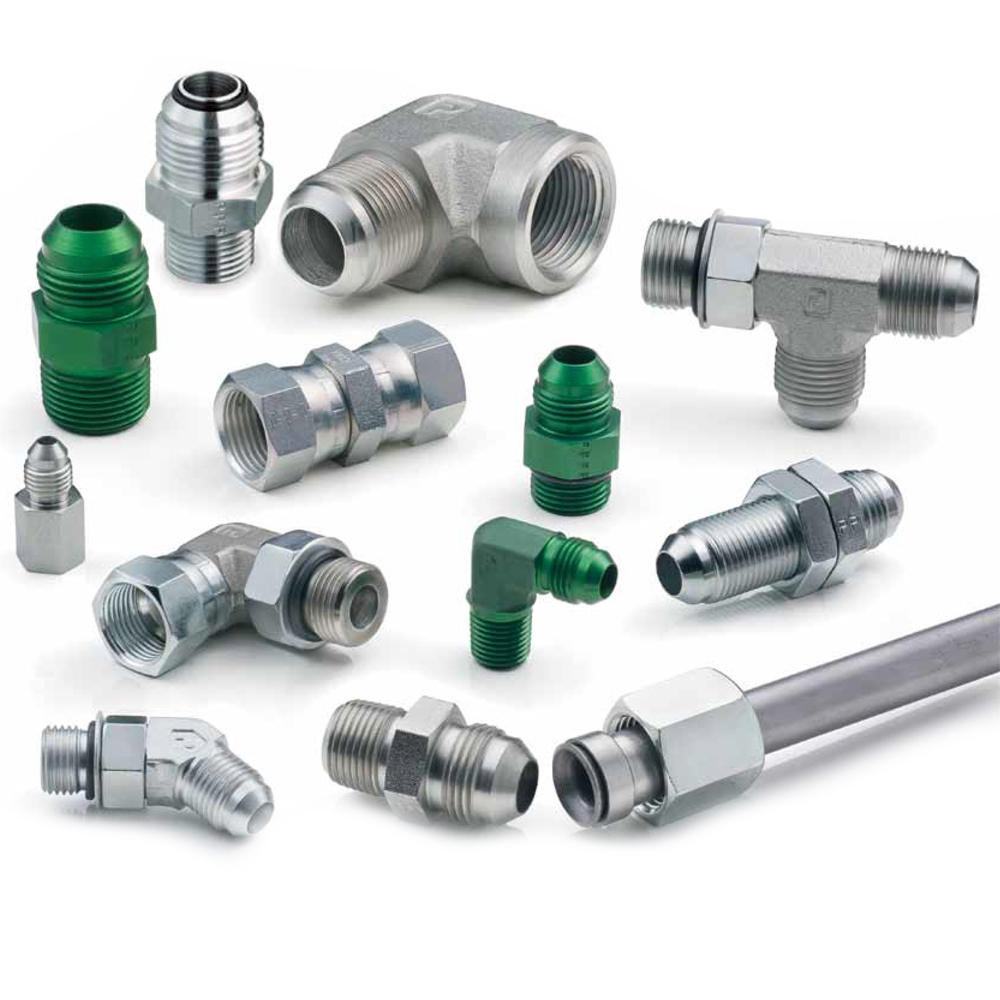 Parker's 37° Flare JIC tube fittings and adapters, Triple-Lok®, meet the requirements of both SAE J514 and ISO 8434-2 and offer the industry's broadest offering of port ends. The design has a small metal to metal seal area which results in a compact design, low assembly torque, high temperature and high pressure capability.
Markets:
Construction
Military Ground Systems
Aerial Lift
Agriculture
Material Handling
Military Marine
Engine Transmission
Features/Benefits:
Easily adaptable to inch tube, metric tube and hose giving it worldwide acceptance.
Vast selection of port end options, including SAE Straight Thread O-ring Boss (ORB), NPTF, BSPP-ED, BSPP-O-ring Retaining Ring (ORR), BSPP, BSPT, ISO 6149, Metric-O-ring Retaining Ring (ORR), and Metric-ED
Parker's Robust Port Stud on adjustable ports is manufactured with a longer locknut virtually eliminating washer damage and potential leaks, as well as making assembly mistake-proof.
Steel fittings substantially exceeded the SAE corrosion requirements of 72 hours without red rust, lasting up to 1,000 as found by an independent test facility.
Stainless Steel nuts have a coating to prevent galling.
Available in steel, stainless steel, and brass in sizes 1/8" - 2 ½" with working pressures up to 7500 psi.
Applications:
Hydraulic fluid and gas handling connections.