Snap-Tite H, IH & PH Series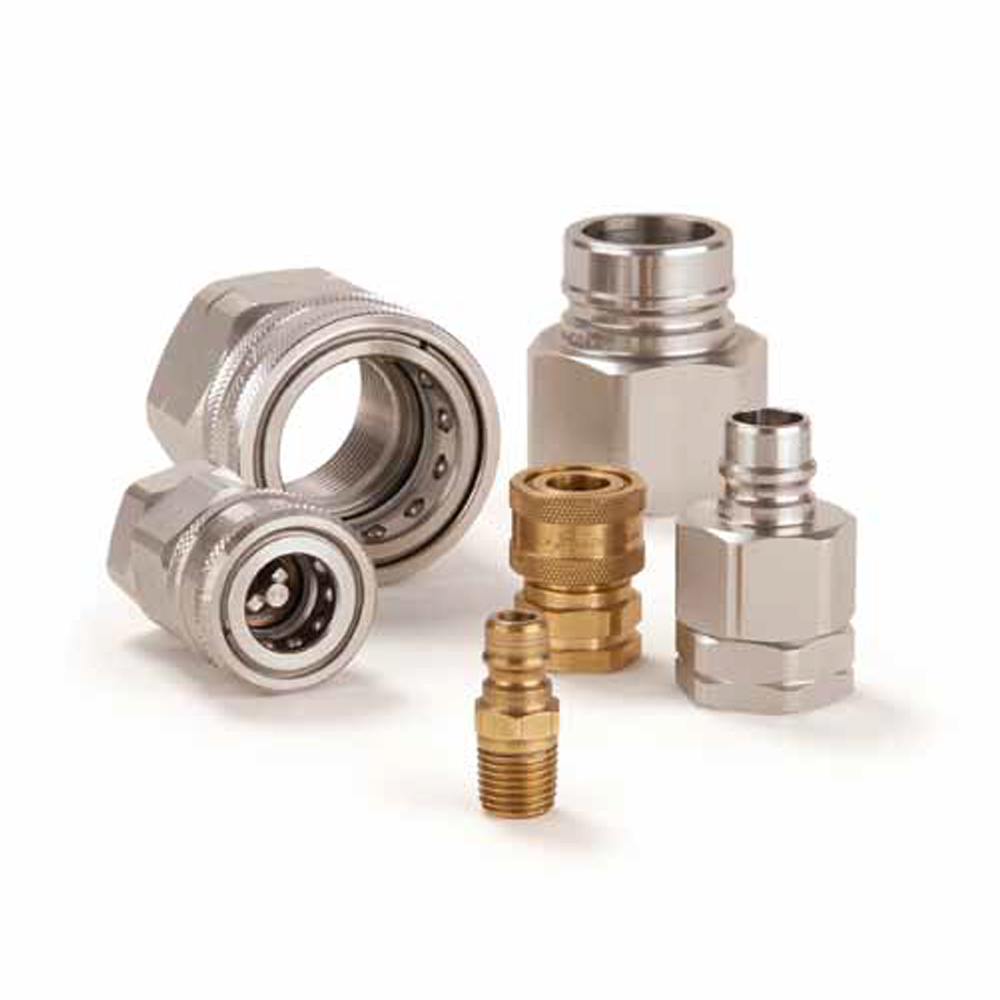 Many Standard Configurations Suitable for Hydraulic and Pneumatic Applications:
Snap-tite H Series couplings have been proven by years of use on hydraulic and pneumatic applications. H Series is best suited for general purpose fluid applications where either single or double shut-off valving is desired. A wide range of sizes, materials and end configurations are available.
PH version couplers and nipples are valved with a connect-under-pressure feature. These steel couplers and nipples allow connection with H Series valved couplers and nipples when there is residual pressure on the PH coupler/ nipple side.
IH version couplers are steel with a cylindrical valve designed specifically for pneumatic use. When paired with an unvalved/plain H Series nipple, it functions as a durable single shut-off connection.