Series 9C Check Valves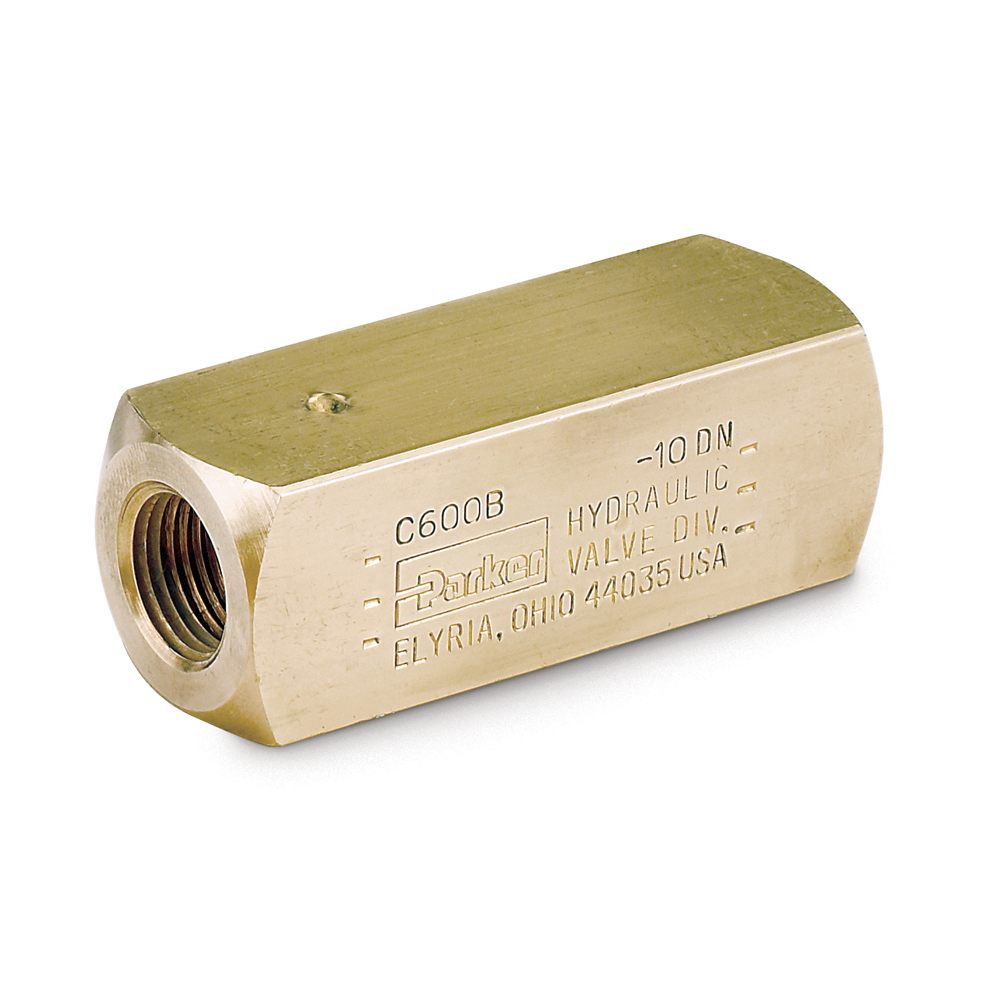 Parker's C series check valves permit free flow in one direction, and dependable shut-off in the reverse direction.
The C Series Check Valve port options include ISO 6149, NPT, BSPP, BSPT and SAE. Material offerings are brass, steel and stainless steel. The steel C Series Check Valve comes standard with a black oxide finish.
Markets:
Power Gen
Machine Tools
Factory automation
Vehicle Assembly Facilities
Molding
Miscellaneous Industrial
Miscellaneous Manufacturing
Oil & Gas
Machine tools
Material Handling
Mining
Marine
Features/Benefits:
Soft seat construction for low leakage
Pressures up to 5,000 PSI
Available in Brass, Steel and Stainless Steel
Port sizes from 1/8 up to 2"
Applications:
Accumulator circuits
Tank line backpressure
Power units
Tank line backpressure
High low pump circuits