SCPS01 Pressure Switch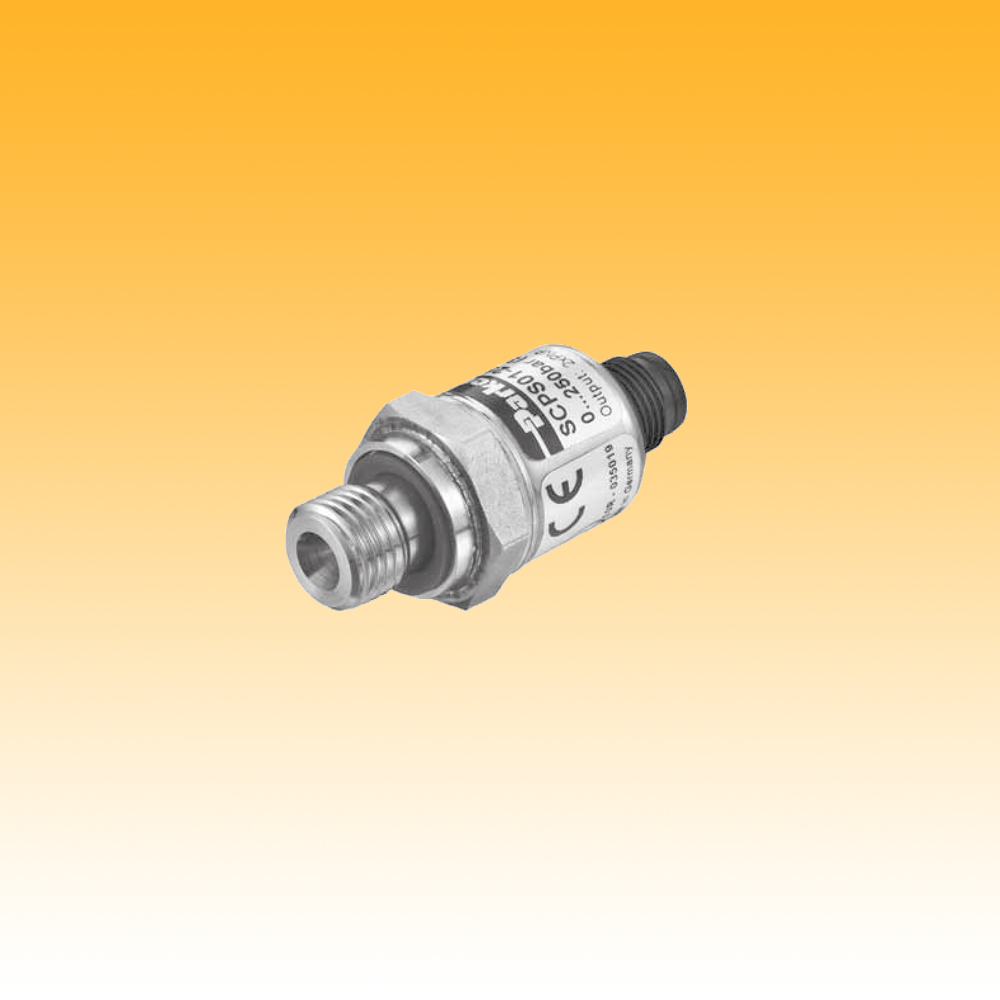 The SCPS01 electronic pressure switch was conceived for use in series machines.
In order to make assembly more straightforward, the pressure switches can be pre-programmed to clientspecific values upon request. Time-consuming adjustments or configuration under pressure are therefore unnecessary. The system manufacturer can configure the pressure switches by software. This excludes the possibility of an unauthorized end user manipulating the switch.
The pressure switches do not contain any mechanical moving parts. All parts in contact with the medium are made out of stainless steel and, in combination with the welded thin-layer measuring cell, ensure high medium compatibility. A cushioning mechanism can be optionally integrated in the medium inlet. The stainless steel housing enables use in extremely harsh ambient conditions. In order to ensure a wide field of use, the EMC properties and shock and vibration resistance are configured for use in mobile work machines. The e-1 approval even permits the SCPS01 to be installed in vehicles used on public roads. Thanks to their robust and compact construction, combined with their long-term stability and attractive price, the SCPS01 are the alternative to mechanical pressure switches.

Device features:
Long life
No re-adjustment
Engineered for harsh environments
Precise switching