SCP02 Pressure Sensors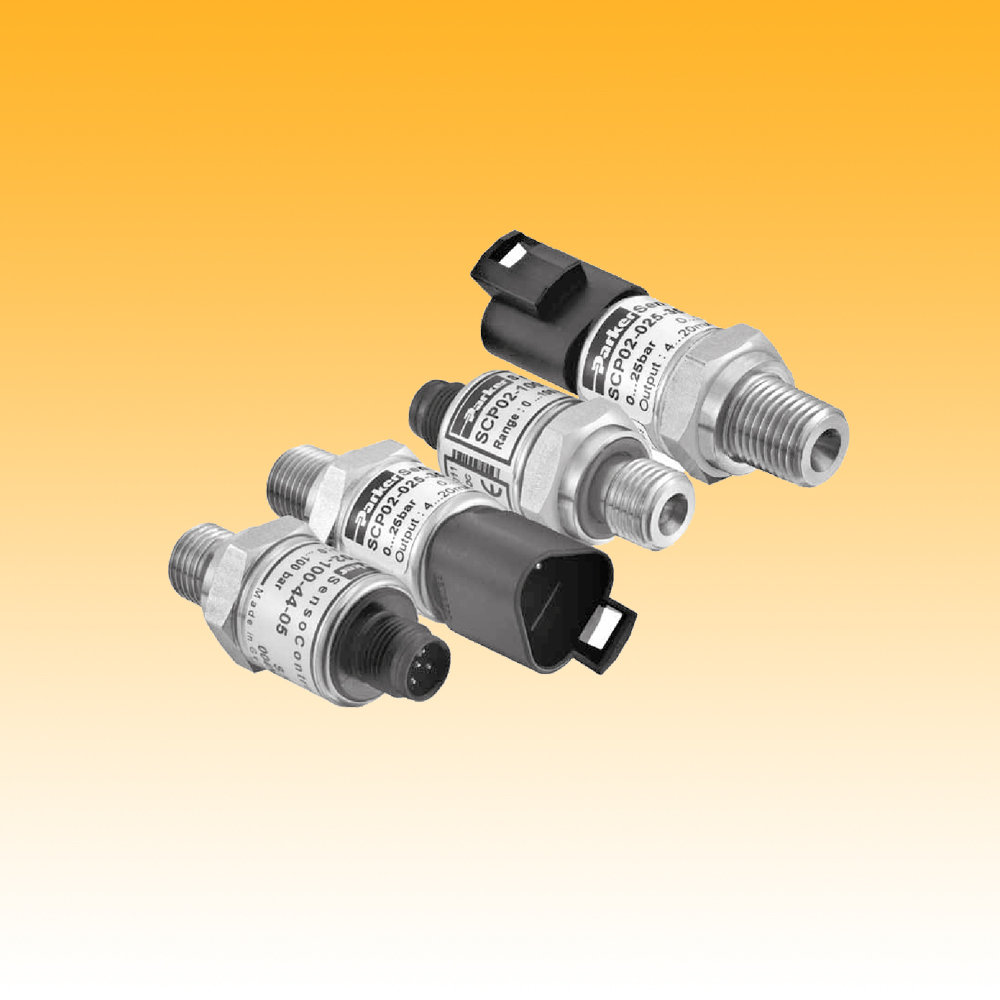 The SCP02 was specially designed for use in mobile work machines. For this, the SCP02 has received e1 approval and is manufactured with
the latest manufacturing methods, in accordancewith ISO/TS 16949. Its resistance to shock and vibrations, EMC properties, power supply, and wider temperature range have been designed for this area of application. Thanks to its speed of response, the SCP02 can also be used for rapid control processes. The compact stainless steel housing and the plastic plug enable use in harsh ambient conditions, such as are found in mobile hydraulics. All parts in contact with the medium are manufactured from stainless steel (1.4548) and, in combination with the welded thin-layer measuring cell, ensure high medium compatibility. An EDM hole is integrated in order to ensure an exact pressure measurement free from interference. It minimizes air cavitation and thus protects the measuring cell from any pressure blows or pressure peaks that may occur.
Device features:
Small construction
Stainless steel measuring cell
Stainless steel housing
Resistant to shock and vibrations
High degree of protection
E1 road approval
Medium temperature -40 ... 150 °C
Up to 1000 bar
1 ms
Up to 36 V wiring systems