SCLTSD LevelTempController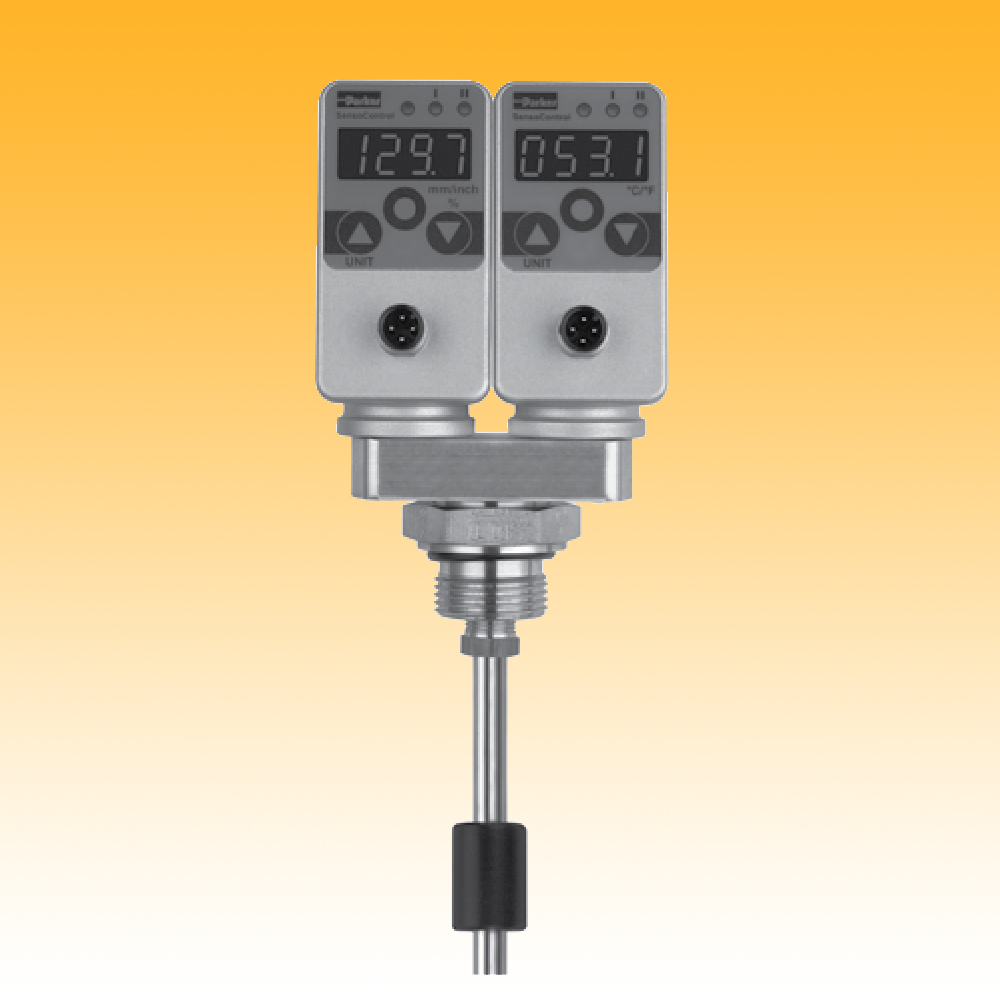 The LevelTempController enables the temperature and the level to be configured and displayed separately on the same platform. When monitoring the tank, this integration of level and temperature functionality opens up many possibilities. The LevelTempController combines the functions of a level/ temperature switch, a level/temperature sensor, and a level/temperature display:
Level/temperature display
Switching outputs
Analog signal
Level
The position of the float is finely graduated (≥ 5 mm) and continually logged and shown in mm or inches in the display. The continual logging of the level means that there is no risk of individual mechanical contacts 'sticking'. This greatly increases the operational safety of the monitored installation.

Temperature
The temperature in the medium is continually logged and shown on the display. As with the LevelController, all switching outputs can be configured individually. In addition, all the comfortable switching functions are available, including the window and hysteresis functions, normally open and normally closed contacts, and an analog output or temperature.
Device features:
Proven measurement system
Rotating
Level display
mm/inch/% display
High & low display
Analog output
Switching outputs
One borehole only
No surge pipe necessary
Replaces several mechanical switches