SCE-020 Digital Display Unit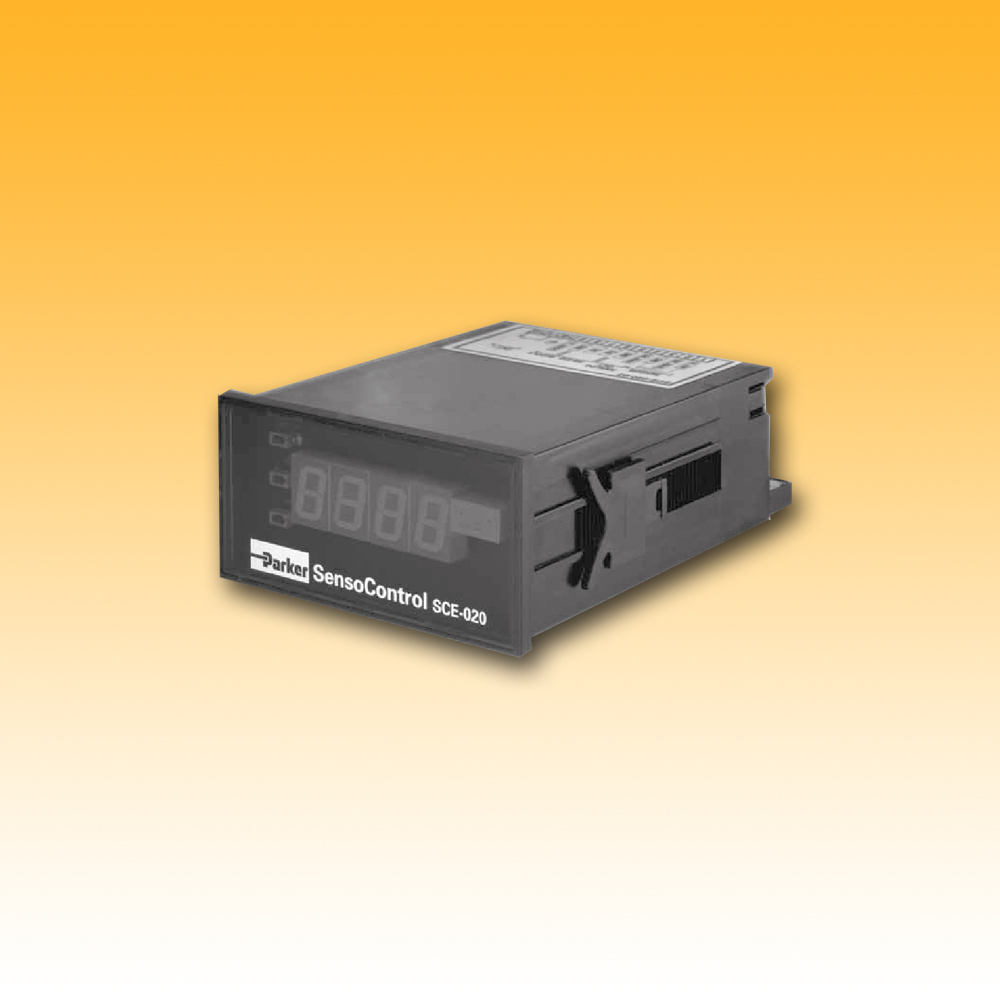 Multiple connections, a flexible display and numerous outlets characterize the SCE digital display unit. The SCE-020 converts analog standard signals (in 0 ... 10 V to 0/4 ... 20 mA ranges) into easily understood measurement values/units.
Thus, the SCE-020 can easily display any sensor (pressure, temperature, torque, length etc.) desired.
The display can be read from a great distance. Inorder to present different measuring values, the desired measurement range and the decimal point can be set easily and in a user-friendly way. Additional units are shown on a separate illuminated surface. The power supply can range from 11 to 30 VDC. An adjustable limit value can be monitored through the potential-free switching output. The analog output and the RS232 series interface can forward the signal to a corresponding peripheral device. If different measuring values need to be presented easily and in a flexible manner, the SCE-020 display unit can be used.
Device features:
Easily readable digital display:
large
bright
Programmable
Free choice of unit
Input:
current 0/4 ... 20 mA
voltage 0 ... 10 V
frequency 0 ... 8 kHz
Switching output
Loopthrough function:
analog output
series interface
Standard housing 96 x 48 mm