DIN Fittings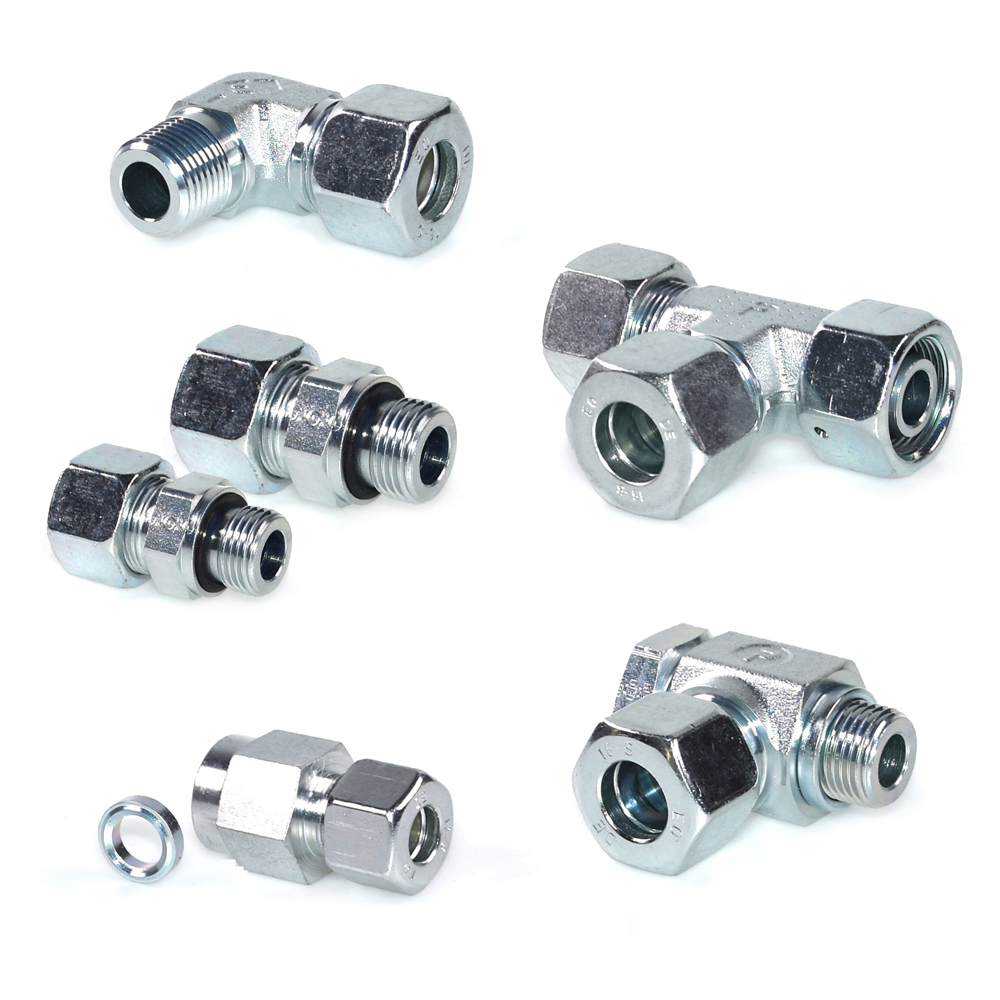 Since 1929, Parker has served our customers by providing dependable fluid power technology. Much of our expertise originates with Parker´s precision-made industrial and general purpose tube fittings. With more than 80 years of experience in product design, engineering, applications technology and manufacturing, Parker leads the industry in delivering fittings for a diverse range of applications around the world.
Common features, advantages and benefits of the EO Bite type system
Field assembly
EO fittings can be assembled virtually anywhere with just a couple of wrenches. For stainless steel tube simple presetting tools are available. No additional equipment or machine is required
Available sizes
Most EO fittings are available in 25 sizes from 4 to 42 mm tube OD. Additional reducers allow optimum dimensioning of each individual fluid line. This saves space and material costs.
Tube material
EO-bite type fittings can be used with most tube materials, such as high and low-grade steel or stainless steel, copper, aluminium or CuNiFe. Even plastic tubes such as nylon, polyurethane, PVC or PTFE can be easily connected by using additional support sleeves E.
Reduced torque
All nuts of EO-fittings are coated with a highly effective lubricant. Reduced assembly effort help to prevent underassembly which is the most common reason for bite type fitting failure.
Silver plated nuts
Stainless steel tube nuts are prelubricated with silver plated threads (size 15L-42L, 12S-38S). The threads of smaller sized stainless steel nuts are waxed. Thread galling is eliminated and assembly torque is reduced by as much as 40 percent. The EODUR treatment increases the speed and efficiency of stainless steel fitting assembly.
Broad range of configurations
EO fittings are available in more than 50 configurations. Especially for orientable fittings there is a wide variety of banjos, adjustable elbows or swivel combinations that allow an optimum solution for each application.