O-Lok®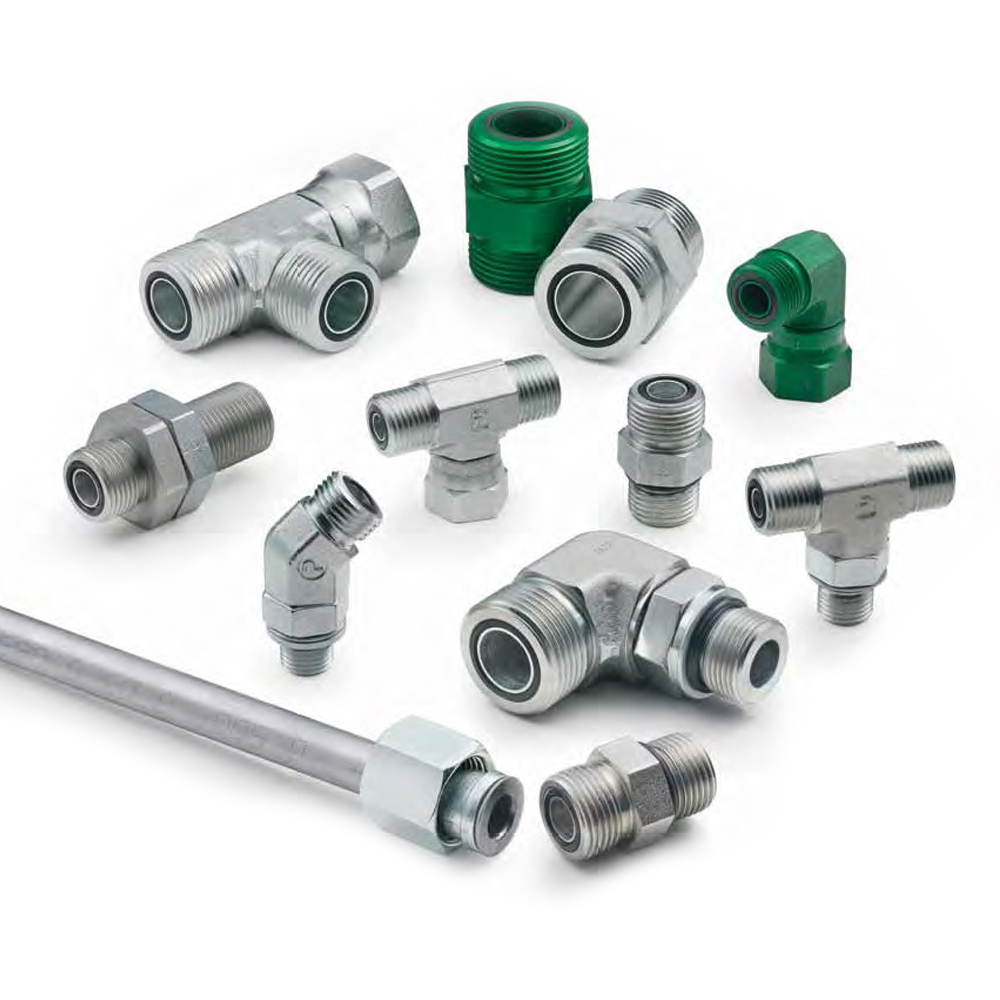 Parker's O-ring Face Seal (ORFS) Fittings and Adapters, Seal-Lok, meet or exceed the requirements of both SAE J1453 and ISO 8434-3 and have international acceptance. O-ring face seal fittings offer zero clearance, resistance to over torque and vibration resistance making it an ideal hydraulic fluid connection solutions across many markets.
Markets:
Construction
Military Ground Systems
Aerial Lift
Agriculture
Material Handling
Military Marine
Machine Tool
Transportation
Alternative Energy
Off-Shore/Oil & Gas
Features/Benefits:
Highly resistant to over-torque, withstanding 200% torque above the rated value without any damage to the fitting, creating unlimited reusability.
Flat sealing surface allows for zero clearance installation.
Suitable for a wide range of wall thicknesses and are adaptable to inch tube, metric tube and hose.
Patented Trap-Seal design provides optimal seal retention in ORFS CORG groove and prevents seal pinch during assembly.
Steel fittings substantially exceeded the SAE corrosion requirements of 72 hours without red rust, lasting up to 1,000 as found by an independent test facility.
Parker's Robust Port Stud on adjustable ports is manufactured with a longer locknut virtually eliminating washer damage and potential leaks, as well as making assembly virtually mistake-proof.
Offered in steel and stainless steel in sizes 1/4" through 2" with working pressures up to 9200 psi.
Applications:
Hydraulic fluid and gas handling connections.