Assembly machines for EO/EO-2, Triple-Lok®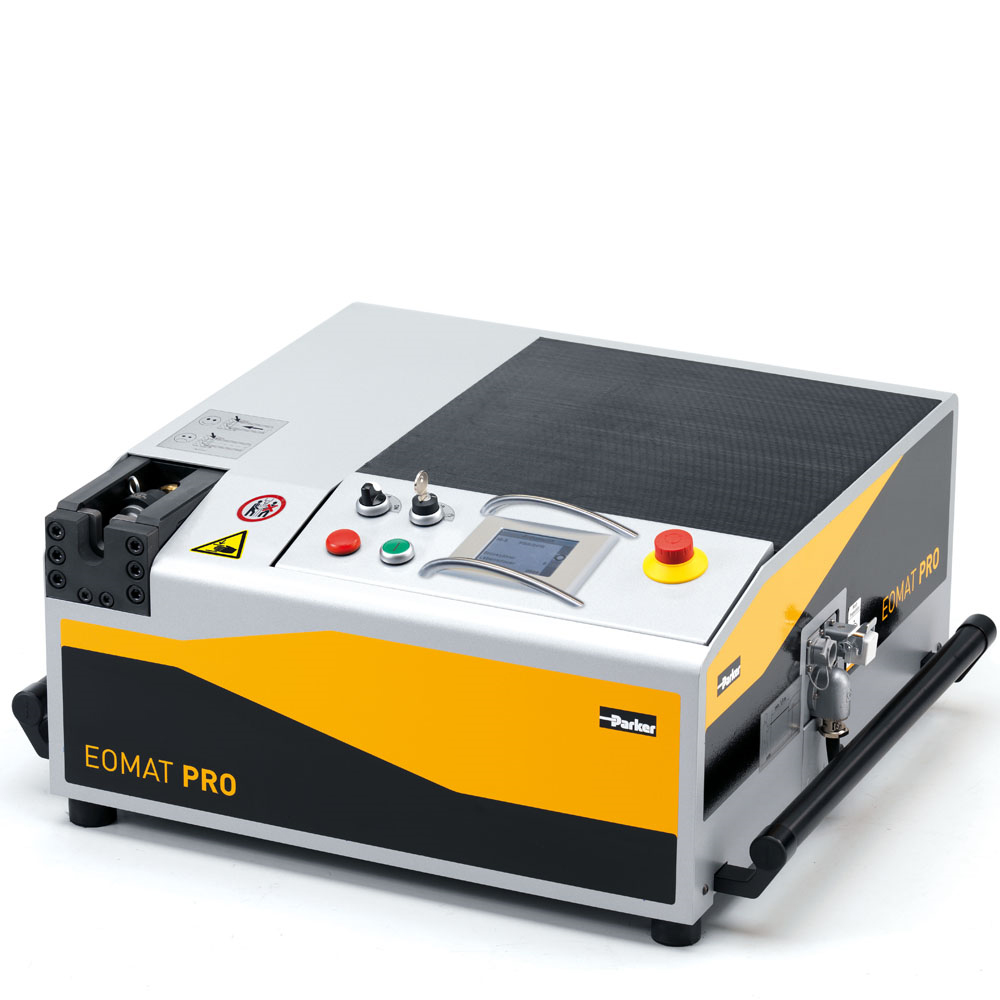 EOMAT machines are designed to match EO-2, EO PSR/DPR rings and Triple Lok® standards. The assembly is achieved with high precision and repeatability.
Markets:
• Automotive
• Defence
• Energy
• Environment
• Industrial
• Infrastructure
• Machine Tools
• Materials Handling
• Mobile
• Oil and Gas
• Power Generation
• Transportation
Applications:
• EOMAT ECO: Portable machine for repair and workshops
• EOMAT UNI: Universal assembly machine for workshop
• EOMAT PRO: Cost effective commercial production
Features/ Benefits of assembly machines for EO-2 and Triple-Lok®:
• Universal: Assembly of EO-2, EO PSR/DPR rings and 37° flaring for Triple-Lok® can be done with just 1 machine.
• Efficient: With a cycle time of some 12 to 15 seconds the EOMAT machine greatly saves assembly time and effort. The investment pays back quickly.
• Safe: Proper pre-assembly greatly reduces the danger of leaking fittings or even hazardous tube blow out.
All machines are designed for reliable workshop use even under severe construction site working conditions. Tool handling and machine operation are simple.