HPA Series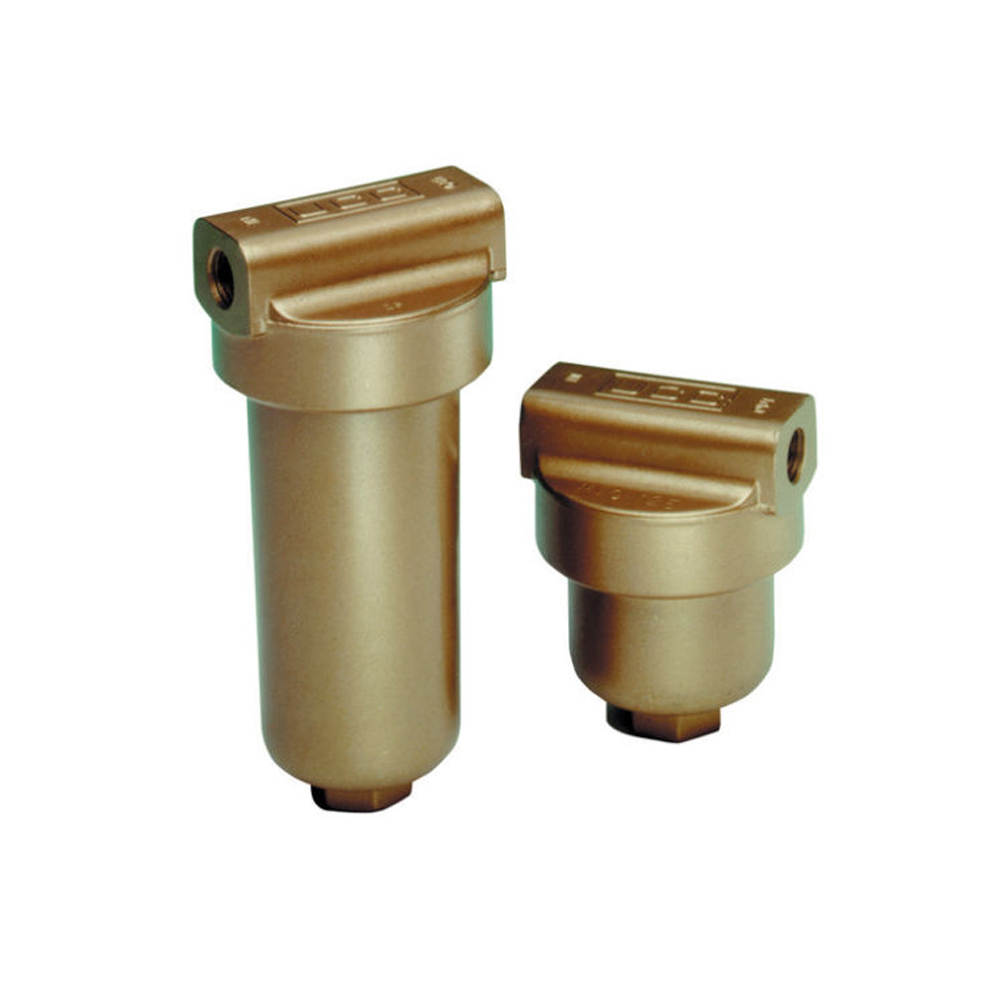 HPA Series Small and easy to install, the mini pressure filter is a robust solution to the low flow applications that larger filters are unable to effectively handle. Made from high strength brass stampings and supplied with a wide range of media options, reliable, high efficiency protection is the result of using the mini pressure filter.
Mini Pressure Filter
Compact, robust and easy to install.
Manufactured in high quality brass.
10μ, 25μ, and 125μ elements.
No indicator filter.
G1/4 ports.
For use in lubrication, high pressure water and oil burner systems.
Reliable protection of low flow pilot valves.
Suitable for use with mineral and petroleum based fluids.
Nitrile seal.
Filtration Media:
10micron (nominal) Nitrile phenolic resin impregnated cellulose. 25μ, 40μ and 125μ (nominal) stainless steel.
Please note: HPR1719 & HPR1819 elements are not stainless steel, they are paper with tin end caps.