EO-KARRYFORM forming machine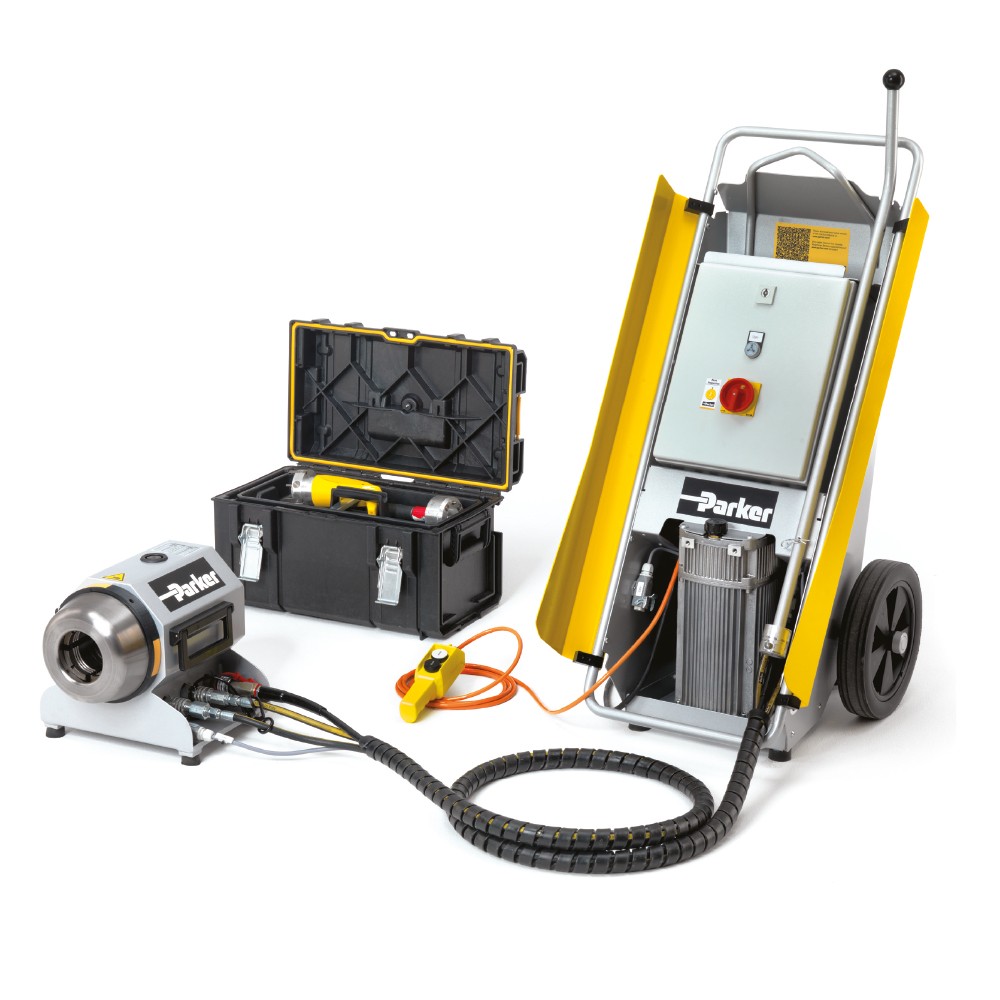 With the portable EO-KARRYFORM forming machine tear-out resistant tube connectors in steel and stainless steel can be done directly at the point of installation. The EO-KARRYFORM can produce tubes with outside diameters ranging from six to 42 mm.
The EO-KARRYFORM consists of a hydraulic drive unit in a mobile trolley and a forming cylinder, which can be safely connected by means of Parker hydraulic hoses and quick release couplings. The tools, consisting of clamping dies and forming pins plus insertion tools, are transportable separately in a dedicated tool box. This lightweight machine, weighs approximately 135 kg, allowing it to be quickly and safely transported in, for example, a suitable van to the assembly point. The F3 ECO concept is costsaving because F3 and PRO22 Workcenter tools can also be used for forming processes. Cycle time is approximately 20 seconds and the smallest 180° elbow is 115 mm. This new machine can be easily deployed for both mobile service on-site directly at the assembly point, and also for conventional workshop operation.
With the portable EO-KARRYFORM forming machine tear-out resistant tube connectors in steel and stainless steel can be done directly at the point of installation.

Learn More